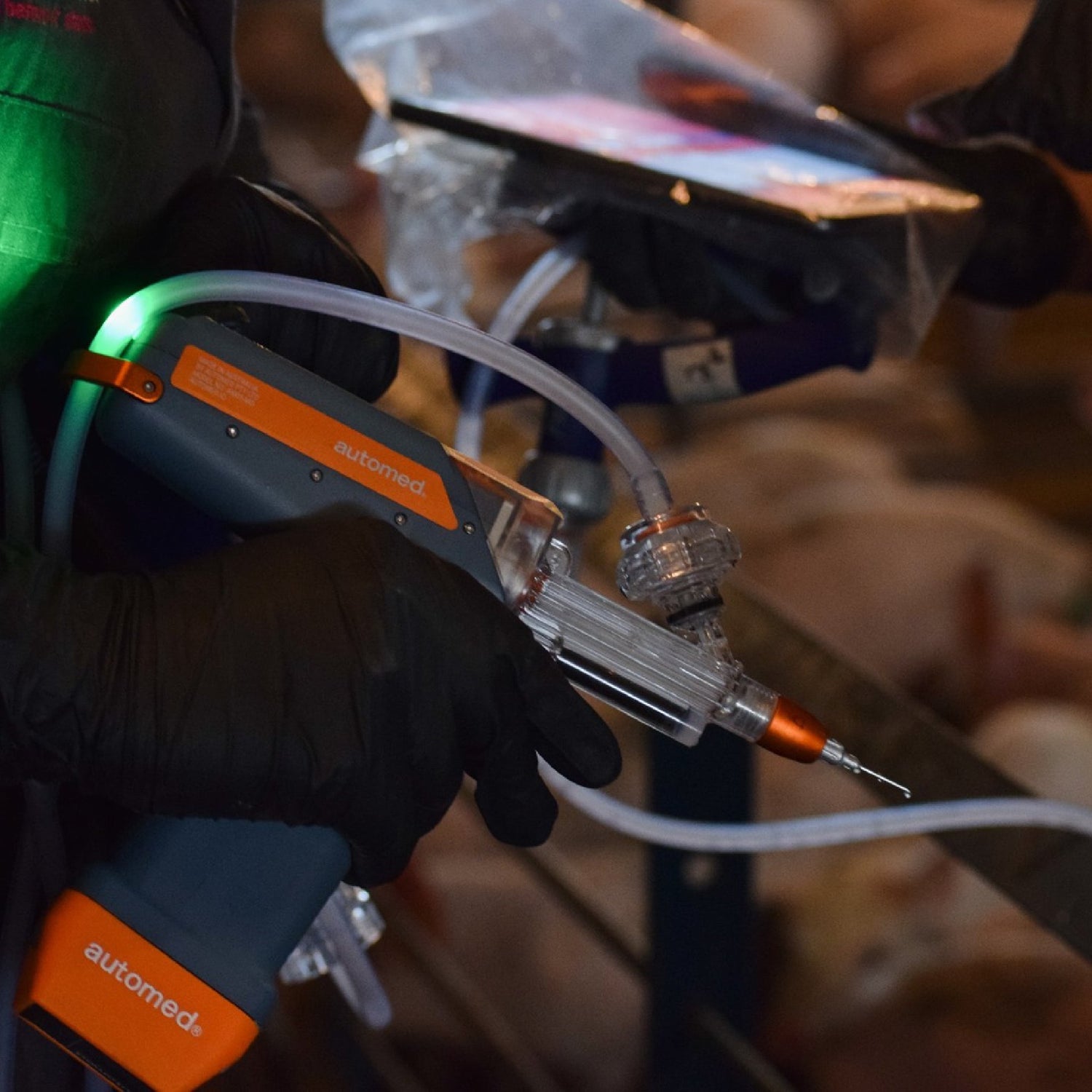 Our Story
automed officially launched its medication delivery system in 2016, but its concept reached nearly a decade earlier when David Edwards conceived the idea for an automated weight-based delivery device. In the subsequent years, the platform expanded to include data capture, livestock traceability, and compliance capabilities. The automed system was quickly recognized internationally and has since been adopted globally with producers in North America, Europe, Oceania, Asia, Central & South America, and Africa utilizing the platform.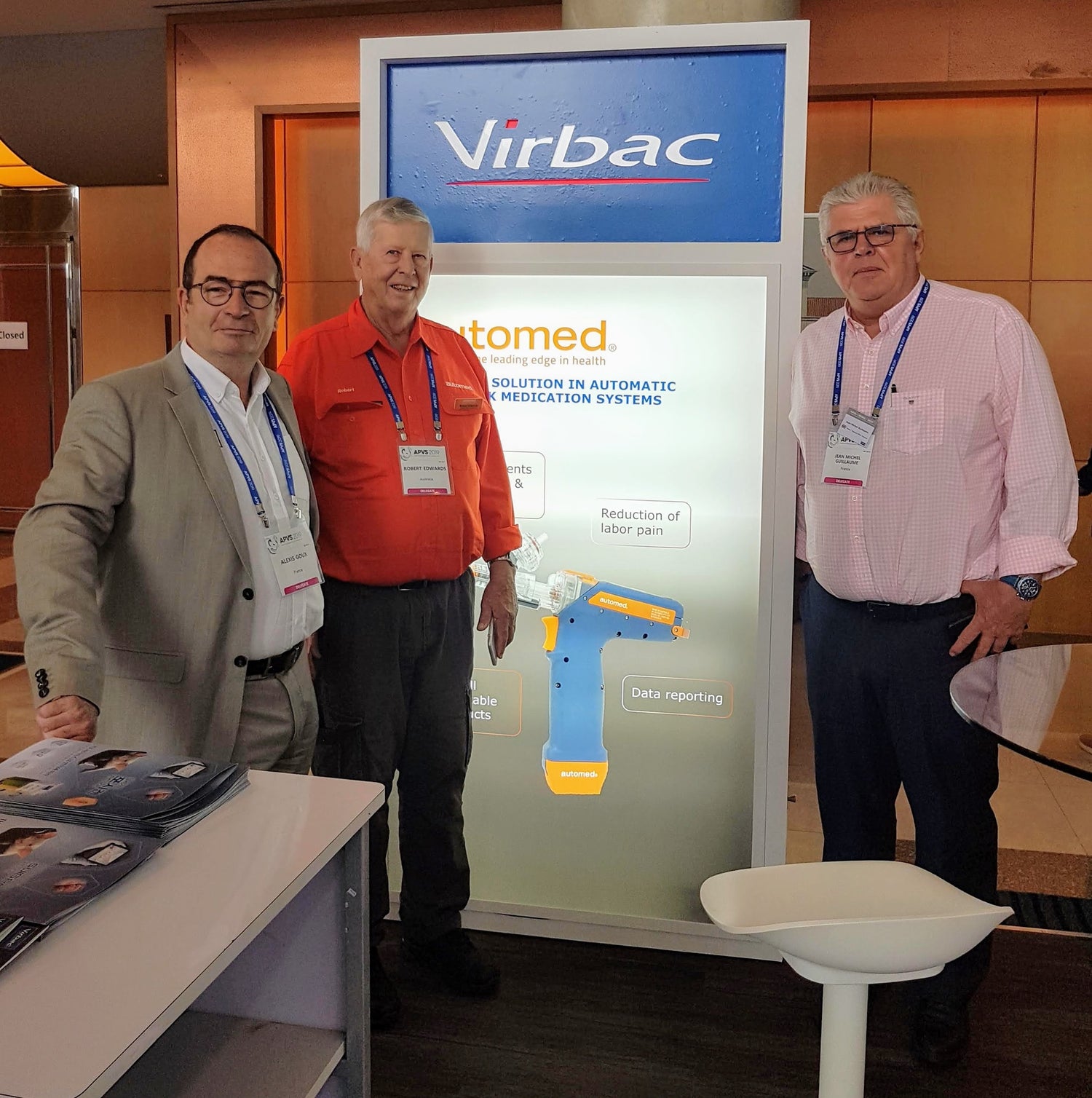 A Truly Global System
2020 - automed released new Apps for Android and iOS and launched the Web Portal. These new software platforms are user-friendly, have a modern and sleek user interface, and expand upon existing functionality. automed began expandin sales to every inhabited continent, with new customers in Africa and South & Central America joining those already in North America, Europe, Asia, and Oceania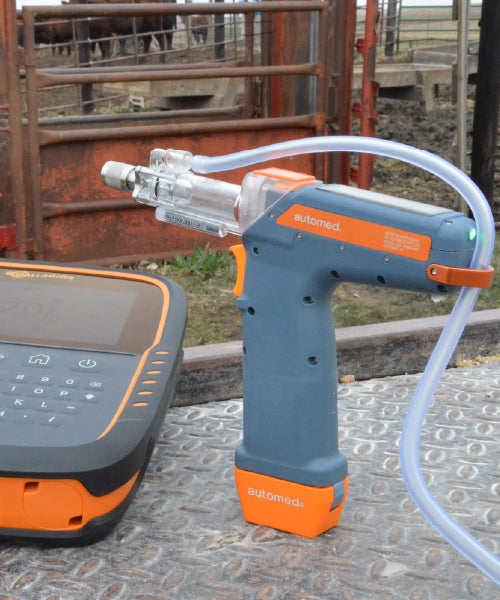 Set and Forget
In 2019, automed released it's "Set & Forget" platform, allowing users to configure their adapter and then disconnect from the mobile App for faster and more convenient dosing. The new feature was a major success across many industries, and received excellent user feedback and uptake. automed continued to expand its global distribution network and began expanding into the Asian and European markets.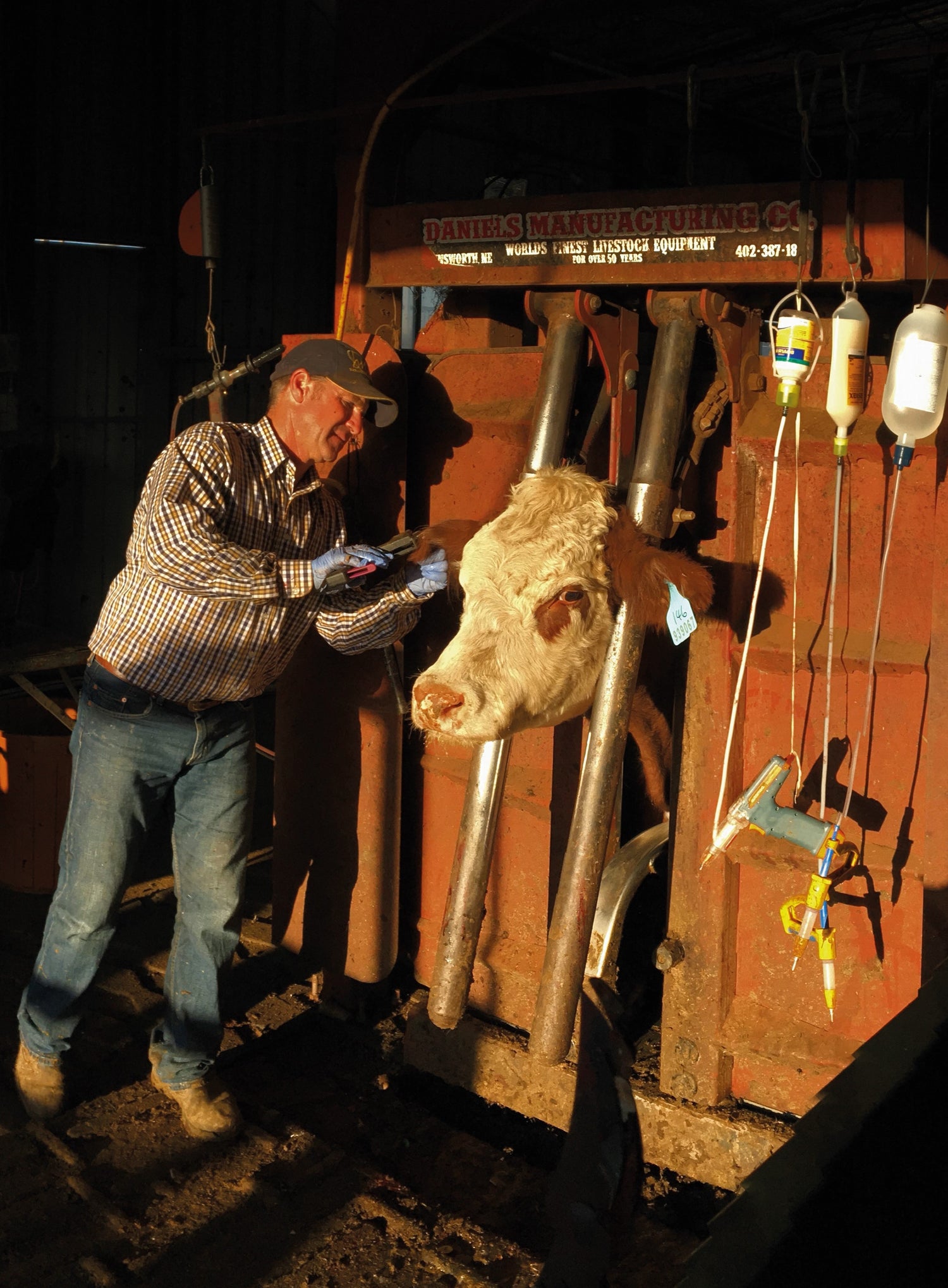 Building on Solid Foundations
To continue expanding its global reach and production capacity, automed officially became automed Inc., a U.S. company. automed moved to a state-of-the-art facility in Huxley, Iowa where the automed team grew to include marketing, sales, production and development. automed also launched the first iteration of the free "Essentials" App, allowing users to start treating livestock and utilize weight-based dosing. Meanwhile, the "Enterprise" platform continued to grow, ensuring operations could review animal treatment records and manage inventory.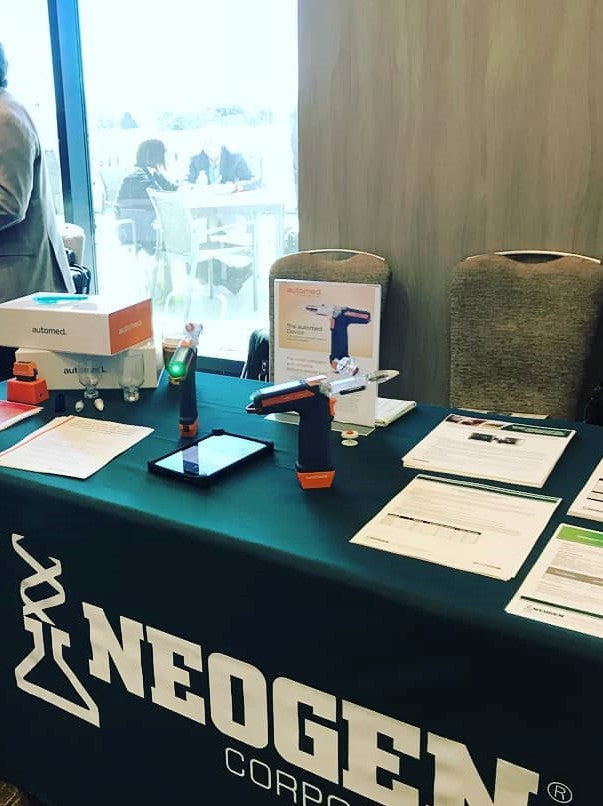 Partnerships & progress
2017 was all about growing automed to match demand and finding more partners within the livestock industry. Throughout the year, automed signed partnership deals with leaders in the industry such as Think Livestock, Neogen, and UFA Co-Operative; whose experience and influence helped establish automed as the leader in livestock medication delivery. In 2017, automed released new large volume and intranasal adapters, allowing the automed device to be used for wide variety of treatments. automed also began developing an Inventory Management system to provide producers with a feature-rich and user-friendly system for managing inventory throughout their operations. With more than 250,000 successful doses, and a growing international customer based, automed moved from strength-to-strength.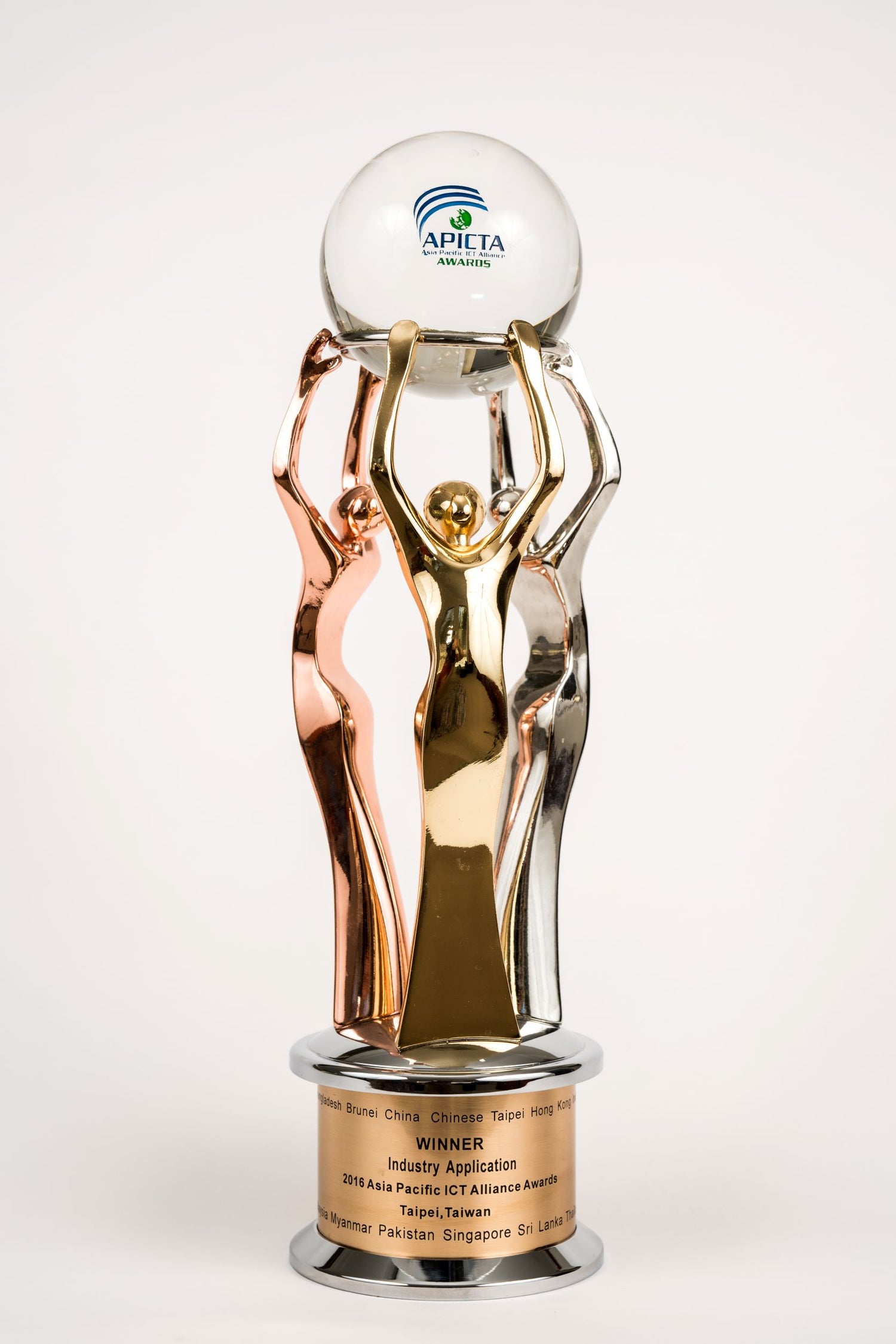 International award-wining system
2016 was an extraordinary year for automed, launching the product in the Australian market and subsequently founding automed USA. automed's first full-time employees joined the team, and the product quickly garnered international recognition with distributors, customers and industry groups. automed broke records when it was awarded three prestigious National iAwards in 2016: National Mobility Innovation of the Year, National Industrial & Primary Industries of the Year, and Victorian Government Inspiration of the Year. The company was the nominated to represent Australia at the Asia Pacific ICT Alliance Awards in Taipei, where it again received top prize for Industry Application.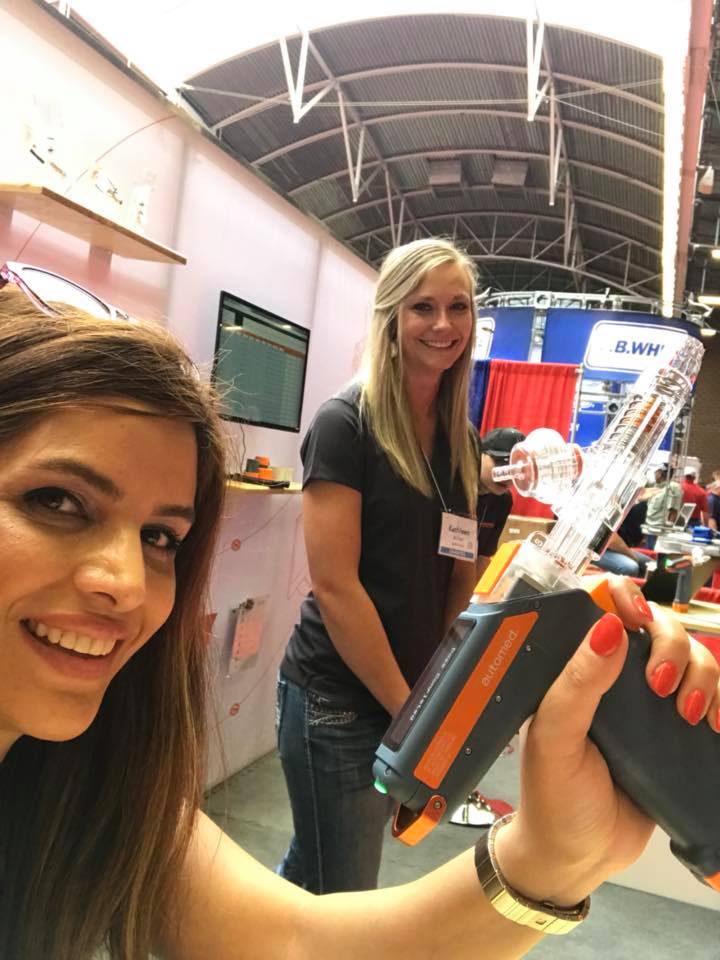 Commercial release of automed
In mid-2015, automed completed the first batch of 10 units, ready for final trials and testing. With a successful trial and design assessment, the AM05 Delivery Device and Series 1 Adapter were ready for production. During the last quarter of 2015, automed completed production setup for an initial run of 100 units for commercial release. With launch set for 2016, the idea that started had started in 2006 was finally ready for release a decade later.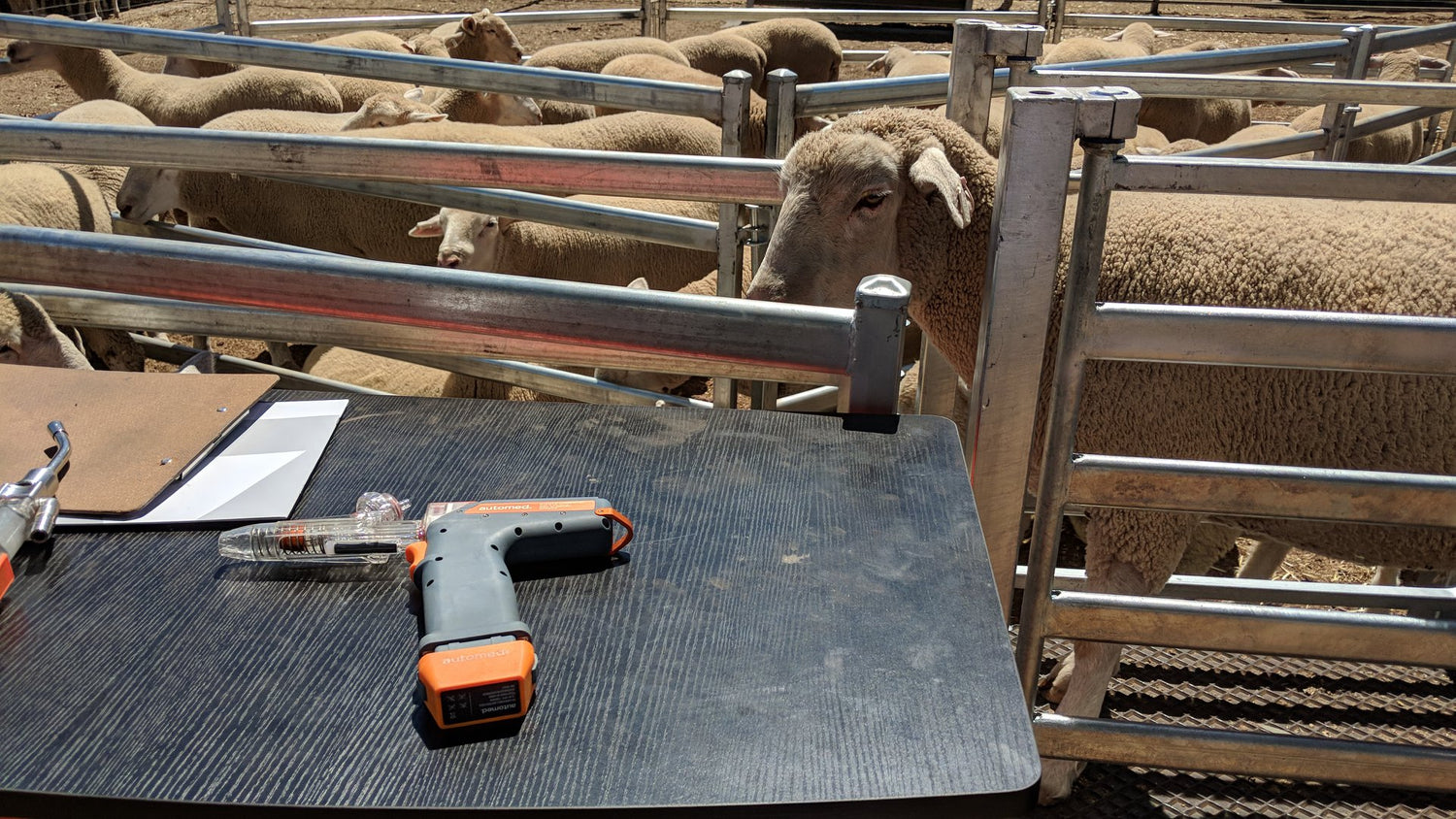 Let the trials begin
With a complete change in focus, automed entered 2014 with a new sense of purpose, and developed the split adapter and delivery device platform seen today. Automed continued to focus on two projects: a simple data capture application, and an ergonomic delivery device. One of the big advantages David had was his family's sheep farm. This allowed David to work closely with his brother Phillip Edwards, who became the first livestock producer to use automed in a commercial environment. With the trials of the hardware underway, David was hard at work updating and fixing the design to get it commercially ready. The first units ever produced were 3D printed and successfully injected 4,500 animals. These 3D printed units were vital in the development process, as they allowed David to tweak the design and ensure optimal ergonomics.
A new company is formed
In September of 2012, David was faced with the opportunity to focus all of his time on automed. Together with his wife, Samira Davoodi, he founded Davoodi Pty Ltd, later to be known as automed Inc. David and Sami set out on the long journey of bringing the automed system to market. During late 2012 to early 2013, David focused on completing the development of the first version of the automed system, and in early 2013 filed the first of many patents. In March 2013, David presented the automed system to a major pharmaceutical company in Sydney. A senior veterinarian for the company commented to David, 'I don't think you realize what you have developed.' automed was conceived as a weight-based dosing system, but this vet saw the value in automatic data capture and recording of medication treatments. This changed the company focus and automed became the first medication delivery system with comprehensive data recording. In 2017, the same veterinarian who realised the potential of data recording subsequently joined the automed team as the first non-executive director.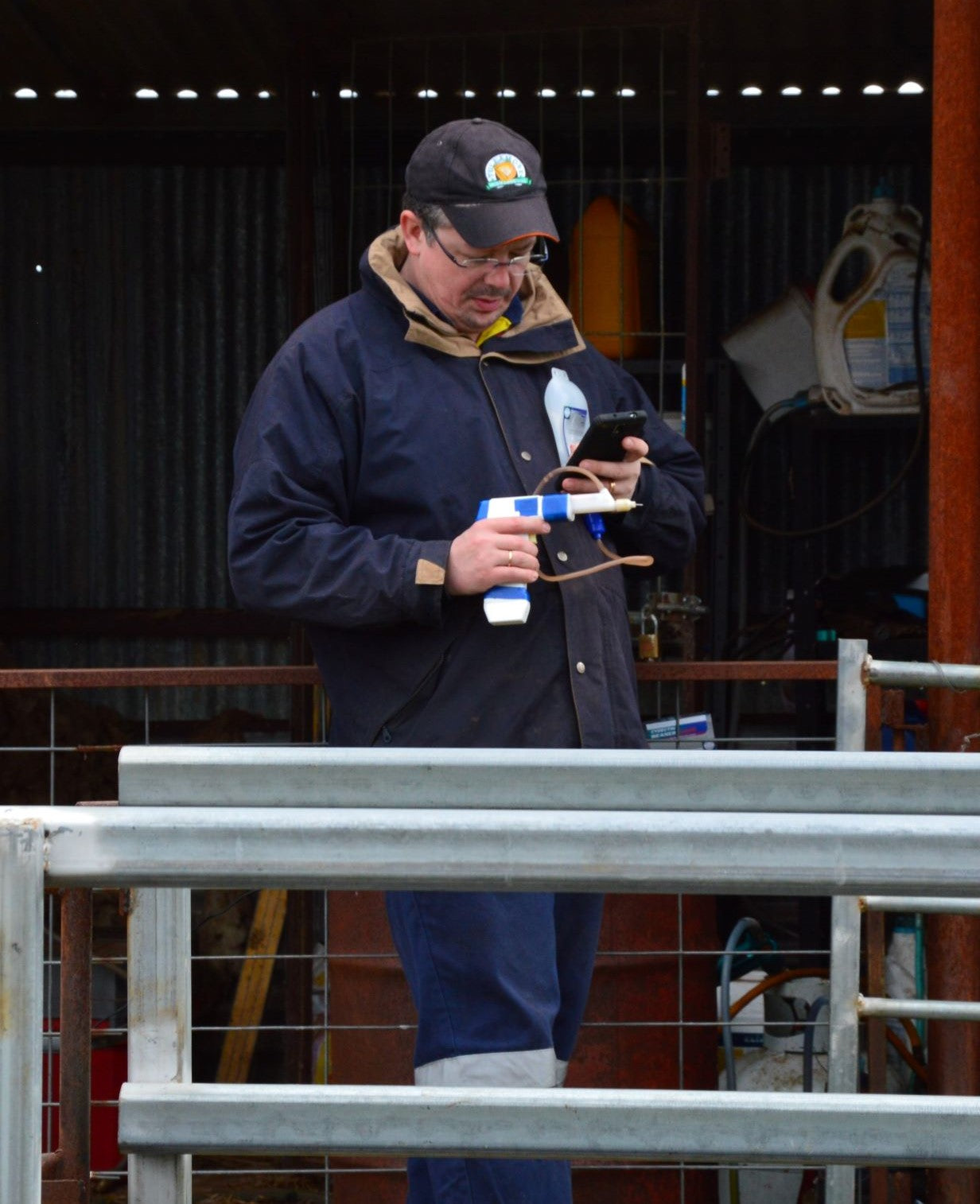 The development journey begins
In New South Wales, Australia, the son of a pork producer and sheep grazier developed an idea for a device to conduct weight-based dosing of livestock. This initial idea sparked a journey that would see David Edwards develop one of the first ever weight-based dosing systems for the livestock industry. With the original concept focused on the sheep industry, David worked on a solution that could connect with existing scale heads. The result was an automated delivery device, with in-built RFID reader and scale connectivity. David's first attempts resulted in a viable design, however it ultimately proved too expensive to produce. Rather than be discouraged, David pursued the idea until he found a cost-effective design. This design would go on to become automed.